Iris Kroes winnares The Voice of Holland
21 januari 2012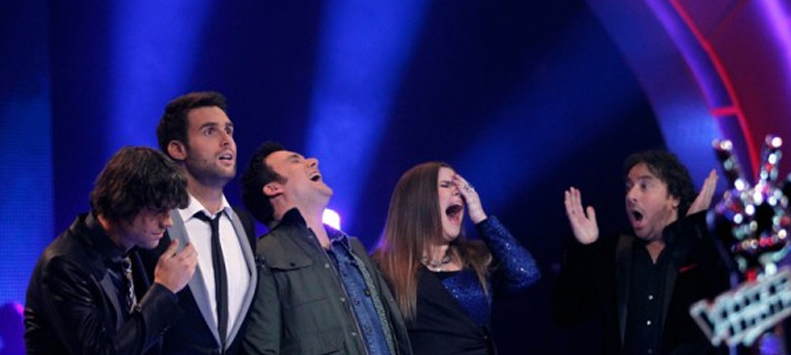 Na een spannende finale is de 2e editie van The Voice of Holland gewonnen door Iris Kroes. Het overgebleven talent van debuterend coach Marco Borsato en Ton als assistent liet daarmee Chris Hordijk, die lange tijd favoriet was, met een minimaal verschil achter zich.

Chris Hordijk ging in het begin van de show aan kop, maar al gauw nam Iris de leiding over met het meeste aantal stemmen. Als eerste verliet de excentrieke en flamboyante Paul Turner het toneel, die 4e werd, gevolgd door een 3e plaats van Erwin Nijhoff.

Uiteindelijk kreeg Iris 51% van de stemmen, wat betekende dat Chris Hordijk genoegen moest nemen met 49% en een tweede plek.

Iris wint naast het behalen van de titel "The Voice of Holland", ook een platencontract.

Zoals je eerder hebt kunnen lezen, heeft Ton de single van Iris ingespeeld maar ook geproduceerd! Je kunt de single "I Can't Make You Love Me" downloaden via iTunes.





Tags: tvoh iris kroes chris hordijk paul turner erwin nijhoff marco borsato